Peace and Protection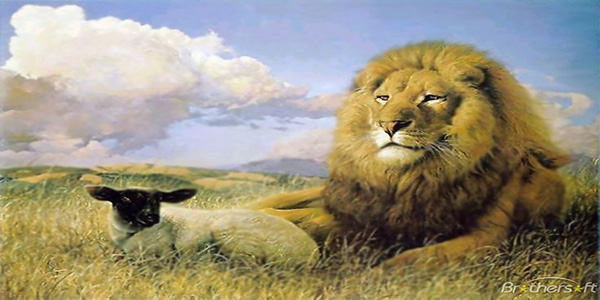 Great peace have they who love your law; nothing can make them stumble. [Psalms 119:165]
What exactly is PEACE ?
The world defines it as a mental calm and quietness. But the word of God describes it to be 'wholeness' – nothing lacking, nothing broken. It comes when everything that needs to be there, is there, and in its rightful place – first and foremost being a relationship with God.
Prosperity is a part of peace, for faith, family and finance are key elements in everyone's lives and they are intertwined. God wants you to have all the three, and peace is having all that God wants to give you. In the face of any lack, asking the Lord in faith will bring about restoration, fulfill your lack and cause you to overflow. Just hold on to the word of promise that He gives, in faith and perseverance.
Faith never has a second plan. It is always one plan and and the plan is God's. If you believe that God can do it, you have to wait till He does it !
1. Great peace – peace abundant:
But the meek shall inherit the land and delight themselves in abundant peace. [Psalm 37:11] The key to abundant, overflowing peace and prosperity is meekness. Meekness is perseverance, a power under control, not disputing or resisting the dealings of God in your life. And when your attitude is one of meekness, you will inherit the land and have great peace. To accomplish certain things God takes time, and they who are truly meek wait without growing weary.
2. Great peace – perfect peace:
Thou will keep him in perfect peace whose mind is set on thee. [Isaiah 26:3] When your mind is set on God, He will protect your mind with peace. A double minded person cannot receive anything from God, so the disturbances that arise within you have to be overcome by disciplining your mind, not in your strength but by asking God to unite your heart, which He surely will, as you yield to Him. Therefore let your mind be set on the Prince of Peace.
3. Great peace – peace beyond understanding:
Do not be anxious about anything but in everything by prayer and supplication make your requests known to God. And the peace of God which surpasses all understanding will guard your hearts and minds in Christ Jesus. [Philippians 4:6,7]
The peace that transcends understanding is connected to prayer. It is an inexplicably profound peace that you have tasted and seen, but cannot be express in words. How does this peace come ? The process begins by not being anxious. Though you know the gravity of the situation you can choose not to be anxious because you have an Almighty God whom you can speak to in prayer.
What was lacking in Hannah's life, causing her pain and sorrow, could not be resolved by the kind words of her husband, Elkanah. But when she went to the Temple and poured out her heart unto God, He spoke comfort in her heart and also solved her problem. And her face was no longer sad! In your life too, only God can solve your problem, so talk to Him. He always listens to your prayer, and His answer to you, is what will bring peace in your circumstance. And your face will not be sad anymore !
The reason for your peace:
In the beginning was the Word. The Word was with God and the Word was God. [John 1:1]
Jesus is the Prince of Peace, the reason for your peace. So let the peace of Christ rule in your hearts. [Colosians 3:15] And for this to take place, let the word of God dwell in you richly. [Colosians 3:16]
When the Lord Jesus appeared to the disciples after His resurrection, He said unto them "Peace be with you". He spoke the word and gave them peace. Even to you this day, when your heart is a rich storehouse of His word, the Holy Spirit will bring to your remembrance a particular word, relevant to what is causing you to lose your peace. And in your heart, you have to decide to vote in favour of it, accept it, for God's peace to rule in your heart. Then proceed to speak it out to see His peace descend on you.
The role of wisdom:
To speak the word in your situation, it must dwell in you richly in all wisdom. Wisdom teaches you to apply the word of God rightly, which mere knowledge of the word cannot do. And when you do what needs to be done you will experience peace – wholeness and completeness.
Word – the ultimate source:
1. Peace comes through God's Word.
2. Wisdom comes through God's Word.
3. Protection from stumbling comes through God's Word.
What are the steps for protection (in God)?
1. Focusing on the word:
My son, do not lose sight of these -keep sound wisdom and discretion. Then you will walk on your way securely, and your foot will not stumble. [Proverbs 3:21,23]
When you focus on the word you will receive discretion, discernment, and wisdom and walk securely without stumbling. You will hear from God Himself, a first hand revelation that will make you stand in your problem. It was in his latter years, when he lost sight of God's word, that Solomon's life became disillusioned and troubled and the wisest man became foolish.
2. Staying away from ungodly counsel:
By the word of your lips I have avoided the ways of the violent. My steps have held fast to your paths; my feet have not slipped. [Psalms 17:5]
Bad company corrupts good character. Talk to God who is great in counsel and mighty in deed as you walk in uncertain and troubling circumstances. When you stand with ungodly counsel you can become a 'passive smoker' of their philosophy. And sitting with mockers – those who take sin lightly, will make you absorb their philosophy, and cause you to stumble.
3. When it's no fault of yours:
The steps of a man are established by the Lord, when He delights in His way; though he fall, he will not be hurled, for the Lord upholds his hand. [Psalms 37:23,24]
When God has established your steps and you are doing the will of God, but another's mistake causes you to fall, be assured that you will not fall headlong, for the Lord will hold your hand. He will hold your right hand, look into your eyes and say to you, "Fear not, for I am with you… I will strengthen you and help you". [Isaiah 41:10] Someone may have tripped you over but the Lord is holding your hand – you are in His grip. Take courage and do not be dismayed.
4. Almost stumbling, nearly slipping:
But as for me, my feet had almost stumbled, my steps had nearly slipped. For I was envious of the arrogant, when I saw the prosperity of the wicked. [Psalms 73:2,3]
Fix your eyes on Jesus, the author and perfector of your faith, and not on the wicked and arrogant around you. And though you nearly slip or almost stumble you will not fall, for God's hand is holding you still.
A chosen and precious cornerstone:
Behold, I am laying in Zion a stone, a cornerstone chosen and precious.. [1 Peter 2:6-8]
It is to the one who does not believe or persevere in faith, that the Word is a stumbling block. But to you who believe it is always a stepping stone, designed not to trip you, but to take you step by step from where you are to where you need to be.
And when you love God's word you can find your rest in His promise. He is able to keep you from stumbling and present you blameless before the presence of His glory with great joy. [Jude 24]